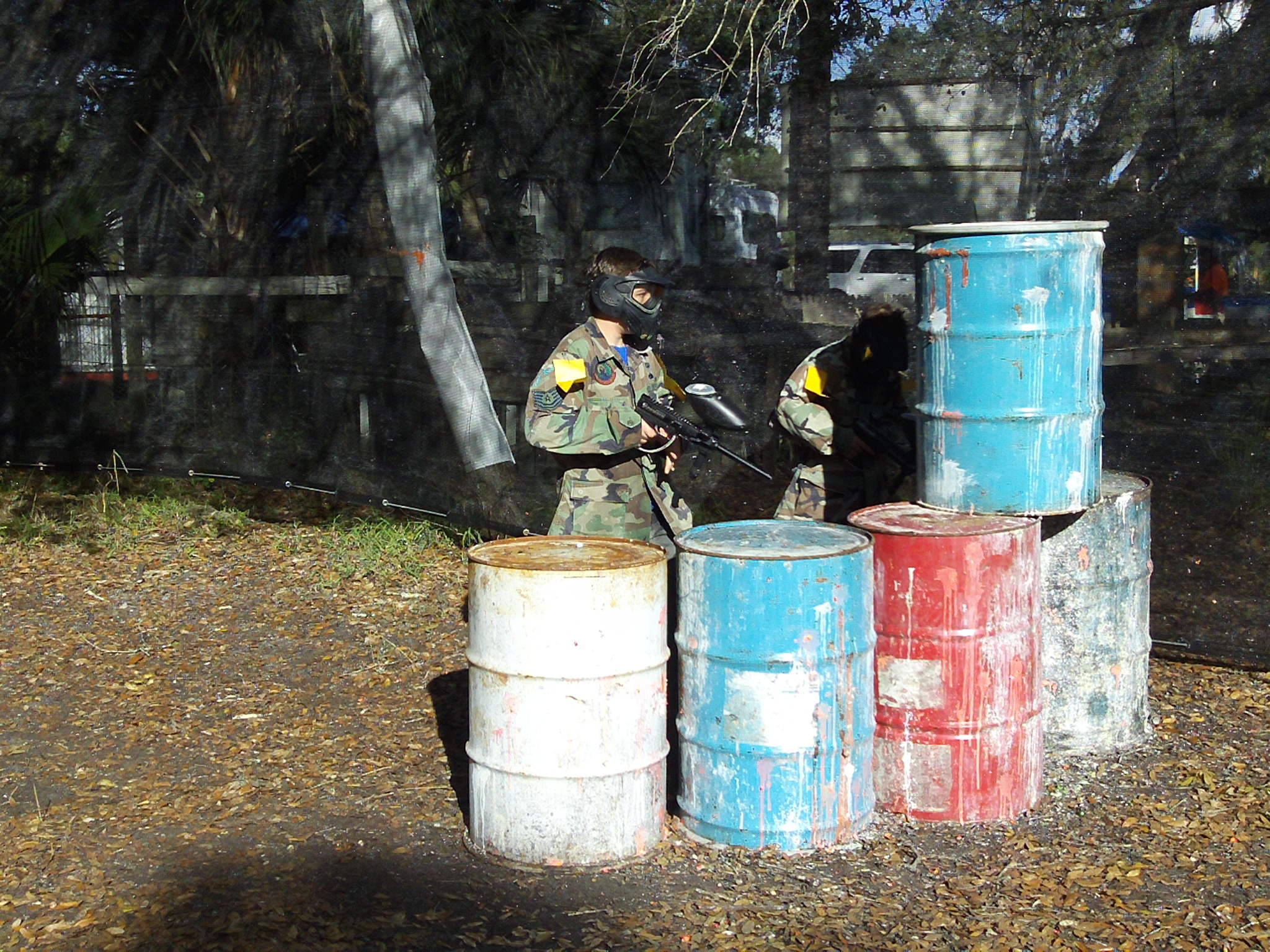 Play Only with Your Group.
See the Calendar
$40 per player.
$320 private party minimum
Plan to be on site for 4 Hours
Players will be exhausted.
Includes everything you need to play: Gun, goggle, camo Jacket, body armor, metered paintballs & compressed air or CO2 tanks.
--------------------------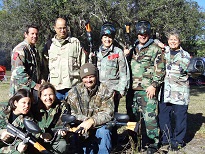 Join a Green Day!
Play with others!
See the Calendar
$30 per player.
Small Groups and Single players, this is your day!
Everyone is welcome to join these Days! Walk-ons welcome.
New for 2015
We will split the attending players into two groups playing separately.
Option #1 All the gear (gun, goggle, camo jacket, metered paintballs, and air) $30 per day. Great for novice players.
You will be allowed to join group #2 at any point, and receive your prorated balance of paintballs.

Option #2 Same as above, $30 Per Player for the day but group #2 will receive 500 rounds of paintballs upfront, and have the option of purchasing additional paintballs $10 per 500. Air to 2500 PSI, air and gear included for no extra charge.
Camping available Friday and Saturday Night, $10 per Camper.
See the Calendar