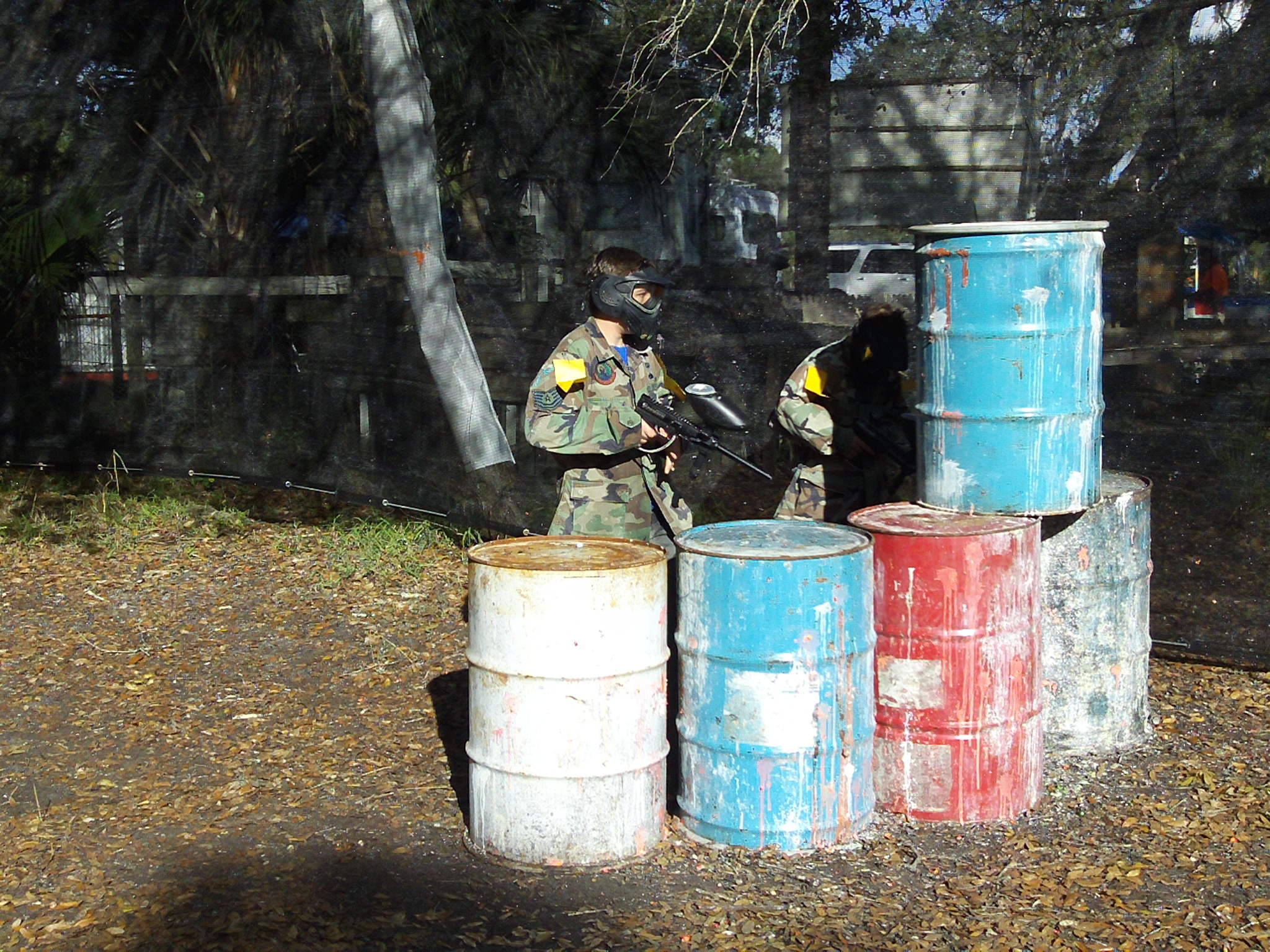 Play Only with Your Group.
See the Calendar
$40 per player.
$320 private party minimum
Plan to be on site for 4 Hours
Players will be exhausted.
Includes everything you need to play: Gun, goggle, camo Jacket, body armor, metered paintballs & compressed air or CO2 tanks.
--------------------------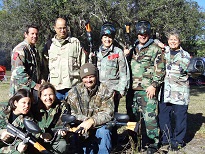 Join a Green Day!
Play with others!
See the Calendar
$30 per player.
Small Groups and Single players, this is your day!
Everyone is welcome to join these Days! Walk-ons welcome.
New for 2015
We will split the attending players into two groups playing separately.
Option #1 All the gear (gun, goggle, camo jacket, metered paintballs, and air) $30 per day. Great for novice players.
You will be allowed to join group #2 at any point, and receive your prorated balance of paintballs.

Option #2 Same as above, $30 Per Player for the day but group #2 will receive 500 rounds of paintballs upfront, and have the option of purchasing additional paintballs $10 per 500. Air to 2500 PSI, air and gear included for no extra charge.
Camping available Friday and Saturday Night, $10 per Camper.
See the Calendar
Attention Paintball
Warriors!
Due to warmer weather we are making a change for our Option #2 Players on the green weekends (see calendar)
This change is designed to reduce the complexity of the games and allow us to start faster.
Simple Games including our classics: king of the tower, Capture the flag,
and Bomber with Re-entry, will require little explanation.
This Summer Schedule
will allow us to begin play much earlier and will provide you many more games per day.
Please be onsite at 9AM so we can get Started faster.
It's never too early to Reserve your Gear for a Green Day!

Camping: No Camping during the wet Season.
May will be your last chance to camp until November.